Lighting - Signals - Universal Stalk - Viper Integrated Taillight - Rear LED
15-017R-CL-CH
Our Viper Integrated Tail light Turn Signals are top of the line.  They are some of the brightest Signals in our lineup and also give you added functionality beyond a standard, 2 wire, Signals.  Viper Rear Integrated Taillight Signals function as, or in addition to, your taillight and Turn Signal.
Great for Motorcycles that do not have a taillight, or if you wish to supplement your taillight for ultimate visibility. 

Stats:
Housing:
 Aluminium Housing
Turn Signal:
8 Amber SMD LEDs
Brake Light:
16 Amber LED's 12V Systems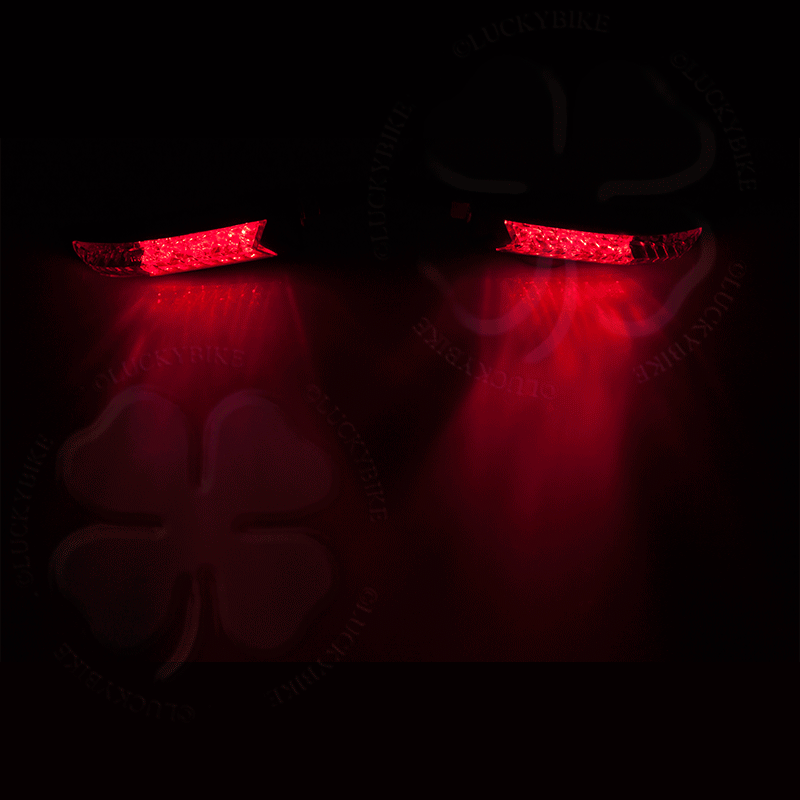 Fits:
This is a Universal Turn Signal Light. Fitment depends on your install location. Works Best on Cruisers that have the mount for 10mm Mounting Studs.
Install Notes:
Installs using a 10mm Mounting Stud, mount anywhere you have a 10mm hole/bracket. We also have adapter plates that fit most motorcycles. LED Relay or Flash controllers recommended.

Wire Guide:
Rear:
Yellow: Taillight Positive (Runnig Light)
Red: Taillight Positive (Brake)
Black: Taillight Negative
Blue: Turn Signal Positive
Green: Turn Signal Negative

3 Wire Systems:
Your bikes running light positive wire is connected to the Signals RED wire. The BLUE wire is connected to your bikes positive signal (blinker) wire. The GREEN and BLACK wires are connected to your bikes Negative wire.

2 Wire System: if you want to use the running light on the front, you will need to run a positive wire from a switched source, to the signals RED wire. This will provide constant power to the running lights. The BLUE Signal wire is connected to your bikes positive signal wire. The GREEN

Replaces these OEM Part Numbers:
(Will also fit other part #'s)
N/A