Tie Down - Handlebar Strap - ZipStrap Cam Buckle Black
610-800-BK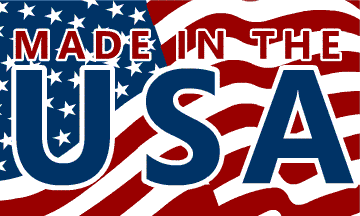 Our Made in America ZipStraps provide you with the easiest and safest way to transport your Motorcycle or ATV!
ZipStaps utilize soft loops that slide over the grips on your handlebars.  The design allows for even weight/pressure distribution, resulting in very secure and stable rigging.  Our design also ensures that the straps stay clear of your bodywork and gas tank, preventing damage to your ride!  All soft materials, with no hard plastics, ensure that you don't scratch your ride.  This item uses cam buckles to tighten the straps.

Manufactured proudly in the USA by a leading Aviation Transport Manufacturer.  Our Factory adheres to strict aviation and military standards, ensuring the highest quality product.
Memberships include: IATA (International Air Transport Assoc.), WSTDA (Web Sling & Tie Down Assoc.), NATM (National Assoc. of Trailer Manufacturers), and AWRF (Associated Wire Rope Fabricators). 

Now you can transport your sportbike, cruiser, dirt bike, or ATV with confidence!  

Specifications:
Length: Approximately 135 inches (11ft 3in) (343cm)
Strap Width: 1 inch (25.4mm)
Grip Cuff: 4 inch (101.5mm) Length by 2 inch (50mm) Diameter
Hook Strap: 4 1/2 inches (11.5mm)
Assembly Break Strength: 1,500 lbs (680 kg)
Working Load Limit: 500 lbs (226 kg)
Fits:
Universal, works on Sport Bikes, Dirt Bikes, Cruisers, ATV's and more!
Install Notes:
Slide Nylon Cups over Handlebars, attach hooks, tighten straps

Replaces these OEM Part Numbers:
(Will also fit other part #'s)
N/A